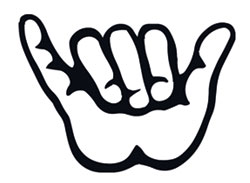 Yesterday while I was at work, Ryan took a bus up to the north share to hangout with a friend. That night I get a call from him and I could tell he was in a panic. He said he just got off the bus and, being in a hurry to find a bathroom, left his backpack on the bus that had our camera on it. Great. So long camera.
Ryan tried calling the bus company to get a hold of the driver. They told him that they couldn't do anything until the bus driver calls it in to lost and found. Ryan suggested finding the route the bus was on and to track it down and see if his bag was still there. I hurry and pull up the website but unfortunately i have little to no experience navigating buses. All we could do was wait and hope someone turns it in.
I get another call from Ryan who tells me that someone turned it in and we can meet up at the same stop 30 minutes later! While he is telling me this, he finds a cell phone at the bus stop. When I pick him up he's calling people from the cell's phone book trying to locate the owner. We said we could bring the phone to them shortly. We headed over to meet the bus and the bus driver said Ryan was very lucky someone turned it in because he hadn't even seen it.
We then drove over to this persons apartment to drop off the lost cell phone. The lady kept saying thank you thank you. Little did she know we just had a similar experience of our own. As we were driving away she says, "I swear, only in Hawaii." I completely agree.